Quality
Quality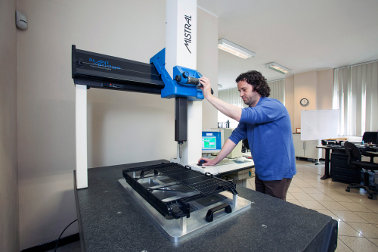 The specific requests of the customer are the goal and the target which Tecno Bajardi reaches through professionalism, rigor and excellence.
All processes from acquisition to delivery are standardized and conform to UNI EN 9001-2008 certification obtained, and consistently maintained since the late 90.
The Quality Policy, its purpose is the search of continuous improvement and achieving efficiency in every aspect of our production through the instruments available to the company: human resources and infrastructure. These instruments communicate through processes and methods which, from time to time are updated and modified to optimize the resources and to better meet the needs of both the market and the customer.