Design and Production
Design and Production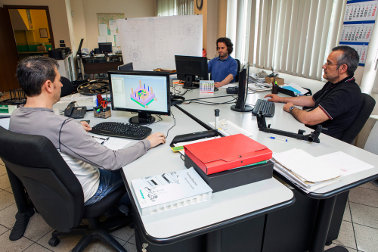 The Tecno Baiardi, designs and manufactures fully commissioned molds.
The design is not limited to a mere preparation of the equipment conditioned by predetermined guidelines, but using software applications that facilitate resolving technological problems through numerical calculation, Tecno Baiardi is able to provide the customer with information and suggestions to get the best results from equipment in terms of effectiveness and efficiency.
The structure of CAD CAM CAE is the core engine of all of the company activities. The developed technology and all the production processes are transmitted from the computer network to the machines for implementation.